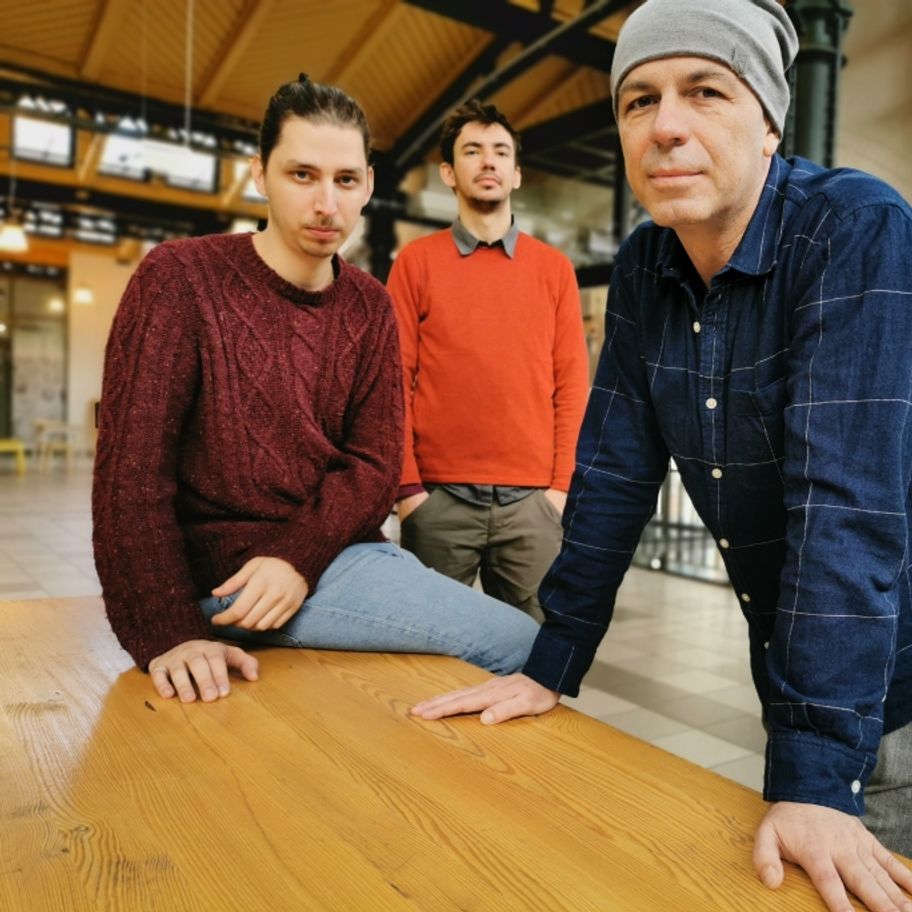 Zsolt Bende Trio
Perspectives
The perspectives project is a trio formed in 2020 by Budapest based jazz guitarist Zsolt Bende. For his original compositions Bende chooses to work with two talented and engaged musicians, Slovakian born drummer Laszlo Csizi and Hungarian bass player Marcell Gyányi. 
The trio is presenting a fresh outlook on contemporary jazz by linking the old to the new. 
Apart from the use of each respective instrument, contemporary electronic elements will be part of the project.
Coming from different countries the three musicians diverse cultural backgrounds are shared in the perspectives project to explore the unknown through the known.
 
Marcell Gyányi performed with Chris Potter, Jiggs Wigham, Adam Levy, Zbigniew Namyslowski and Piotr Baron. He works with the internationally acclaimed folk-jazz group Dresch Quartet and tours with the Dániel Varga Eastern European Quartet. 

Laszlo Csizi is part of the Modern Art Orchestra which has been a melting pot for the artistry of highly qualified young musicians in Hungary's contemporary music. He performed with Chris Potter, Szakcsi Lakatos Béla as well as Kurt Elling, Bob Mintzer and Dave Liebman. Recently nominated as the most popular drummer by the Jazz Publication JAZZMA. 

Zsolt Bende is a distinguished jazz guitarist, composer and leading figure in the  Hungarian jazz scene. He  studied in London and at the Berklee College of Music, Boston, where he  rubbed shoulders and performed with some of the most in demand musicians in todays international jazz scene.   In England he joined forces with leading British bassist Arnie Somogyi with whom he recorded several albums and later as a founding member of Neil Yates "Five Countries Trio".  Bendes last album is the "Cycle Of Change".